Is Twitter Worthwhile for your Small Business?
Aisling Brennan, 11-Apr-2016
You've heard of Twitter, maybe even dabbled in it yourself, but you're struggling to see how beneficial it could be for your small business. So is it worth it? Or is it just a waste of time?
Well that ultimately depends on your customers.
According to Ipsos MRBI's Social Networking Quarterly survey (August 2015), 28% of the Irish population has a Twitter account. That's a lot of people to ignore if they're your customers and you're not participating in the conversation.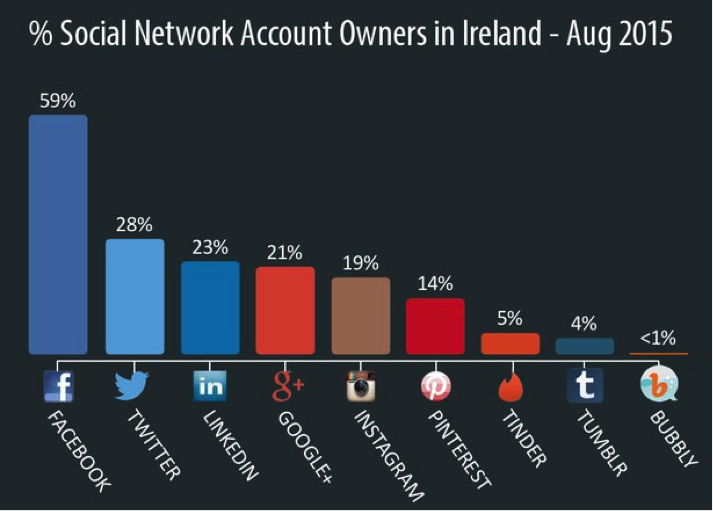 What is Twitter?
In case you've been living under a rock for the past 10 years, Twitter is a micro-blogging platform where users share opinions, news and information in 140-character messages, known as tweets. For small business, the beauty of Twitter is that unlike Facebook, most Twitter profiles are public so you can reach out to many, many people.
So, how you do know if your customers are on Twitter?
Search for them on Twitter. Search for your core keywords. See who's participating in the conversation. Follow them. Search for discussions about your brand/your competitor's brands. Follow them. Even ask your customers at the cash register, or at any events you attend if they're active on Twitter.
What are the benefits of being on Twitter?
It personalises your business
Personal interaction with customers and your passion for your products will set you apart from big brands and win over users. You won't be able to compete with the big guys on price, but you can trounce them on service. And Twitter is perfect platform for achieving this.
It makes your business accessible
The geographic location of your business doesn't matter on Twitter as you can reach out to a global audience. You can easily identify an online community interested in your products/services. And you can connect directly with them, which over time can help build a community of global brand advocates who can help spread the good word about your business.
It's a great listening and research tool
By using the search function, you can listen for conversations about your business/industry. Once you have a strong following of people who care about your business, you can reach out to get their feedback on improvements, product development, etc.
It's a great customer service tool
Twitter is a great tool to connect with customers and enhance customer service. But remember, if you're on Twitter, ensure you're monitoring it constantly for customer comments (i.e. complaints) and respond promptly.
It can establish you as a thought leader
You can build your profile up to expert status by consistently sharing relevant, timely and engaging content. Over time this will help establish you as thought leader in your sector.
It creates awareness about your business/promotions
By offering exclusive special offers to your followers, if the offer is good enough, many may share the discounts with their followers.
It helps build relationships with key influencers
It's the only platform where you can follow, share content with, engage and build relationship with your key influencers.
But as with all social media, don't use Twitter for hard selling. Remember it's "social media not sales media". Twitter should not be used solely to self-promote. The 80/20 rule should be applied, where 80% of your tweets are helpful or engaging with others, and 20% are promoting your great products/services your followers might be interested in. Don't spam your followers or you'll ruin your credibility. But remember that people still love a bargain, so use it to create awareness about special offers and promotions. Twitter can be a great way to get the word out!
So, my parting advice is to follow your customers. If they're on Twitter, then that's where you have to be. Start using it, get comfortable with the interface and then start engaging with your audience. Enjoy it - it's my favourite social media platform, by far!
As always, get in touch if you've any questions about getting started on Twitter or other Social Media platforms. Oh, and good luck!
Related Reading:
• Social Media 101 – 5 Tips for Newbies
• Which Social Media Platform is Right for your Business?
• 10 Tips to Improve your Facebook Business Page
• Top 10 Digital Marketing Tips for Cash Strapped Start-ups
• 10 Tips to Market Your Business on a Shoestring
• 10 Steps to Avoid Failure on Facebook
• 8 Digital Marketing Tips for New Business
• Linkedin 101: 40 Tips for Small Business to Get Started